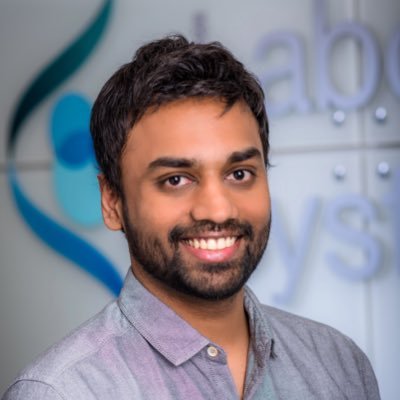 I am a lead investigator at the Department of Dermatology, Brigham and Women's Hospital. I have a strong background in molecular biology, engineering, and data science. My academic background, including an undergraduate degree in engineering and a master's degree in molecular medicine, provided me with a solid foundation for conducting wet lab-based research. During my time at the Indian Institute of Science and the National Cancer Centre of Singapore (NCCS), I focused on developing cellular gene therapy using site-specific gene editing tools. My interest in computational and systems biology stemmed during this period as I conducted RNA sequencing and whole-genome sequencing analysis to identify differential molecular programs, CNVs, indels, and SNPs in gene-edited cells.

To deepen my knowledge base and diversify my technical expertise, I pursued a Ph.D. in computational biology with Prof. Tom Freeman (University of Edinburgh, UK) to investigate the immune landscape of the tumor ecosystem, its relationship to patient survival, and tumor subtyping. I developed computational approaches to investigate the tumor microenvironment from bulk RNA Sequencing data. I applied these network-based algorithms to several cancer datasets (specifically melanoma) to address hypothesis-directed questions about the role of immune cells in cancer. This work led to a first-author publication in Cancer Immunology Research and won an award for Best Poster at the Systems Biology conference held at Cambridge University, UK. It was also highlighted in the 'Must-Read 2018 Collection' by Cancer Immunology Research. I also applied the network-based methodology to derive gene signatures of skin cells and used it to investigate skin-related diseases.

In my post-doctoral training, I joined the laboratories of Prof. Peter Sorger and Prof. David Weinstock to apply spatial biology to investigate the tumor microenvironment in disease progression and drug response. Through my work, I developed novel statistical and machine learning-based spatial analysis methodologies, which I applied in conjunction with exome sequencing, bulk, single-cell, and micro-regional RNA sequencing to better understand melanoma development. Specifically, I focused on studying the biological restructuring of the tumor microenvironment, which supports tumor initiation and progression. This work resulted in a publication in Cancer Discovery.

Having trained in both wet and dry labs, I have gained a skillset that enables me to analyze biomedical data and comprehend biology from a distinctive viewpoint. I also actively play a leadership role in cross-consortium efforts (Human Tumor Atlas Network, The Human BioMolecular Atlas Program, Chan Zuckerberg Initiative Seed Networks, Cancer Systems Biology Consortium) to harmonize standards, facilitate interdisciplinary collaborations and promote cross-pollination of methods, tools, ideas & expertise.

Our lab now focuses on the computational integration of omics data for probing the tumor microenvironment in skin cancers.